Rapid Prototyping
Optimize the transition from concept to a full-scale model and beyond with our varied rapid prototyping services - FDM, SLA, SLS, MJF, & DMLS. Our rapid prototyping processes help you validate your concepts, identify design flaws, and make necessary changes before mass production.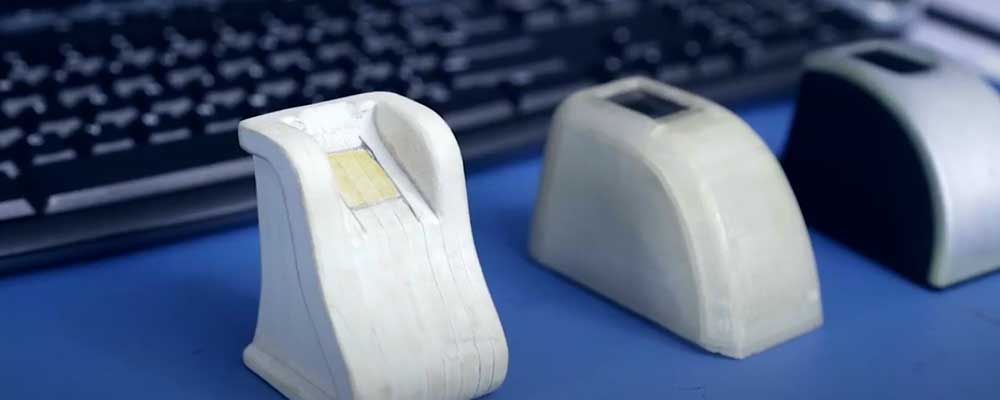 Our Capacity:
Fused Deposit Modeling (FDM):
An addictive process of manufacturing prototypes that uses a thermoplastic filament to create 3D-printed objects. It can manufacture a broad range of components, from simple parts to complex parts. Aside from prototypes, it can also produce functional parts in a short time.
Stereolithography (SLA):
Another addictive manufacturing process with laser precision. It utilizes a high-power laser to solidify the liquid resin and create desired shapes. SLA offers to make 3D models with a variety of materials with varying degrees of rigidity, flexibility, and transparency.
Selective Laser Sintering (SLS)
Powder-based 3D printing technology, in which a laser is used to fuse powder particles to form desired shapes. This method can be leveraged to print complex and tough parts. For example, automotive parts, aerospace parts, medical devices, jigs, fixtures, or tools.
Multi Jet Fusion (MJF)
Another powder-based molding technology. A fusion agent is deposited on the plastic powder in the desired shape layer by layer to solidify it into a full-form product. It is good to mold multiple types of material simultaneously.
Direct Metal Laser Sintering (DMLS):
Laser print molding for metal parts. Laser technology is used to fuse metal powder particles to create a solid, 3D object. DMLS is particularly well suited for creating sophisticated interior structures and complex geometries that would be difficult or impossible to produce using standard production techniques.
Our Working Process
Our Rapid Prototyping process includes three stages. First, clients send us their CAD files. Second, we work on the quotation and share it with the client. Finally, we produce and ship the material directly to the client's location. Our team ensures that the final product meets the client's requirements and specifications, guaranteeing their satisfaction.